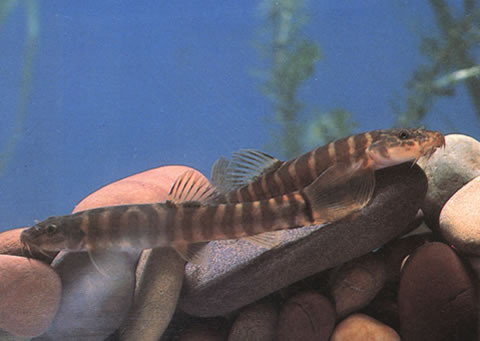 photo by CAFS

Nemacheilidae (Brook loaches)
12 cm TL (male/unsexed)
benthopelagic; freshwater; brackish
Asia: China. Viet Nam (Ref. 89722).
Adults occur in rapid current of mountain streams (Ref. 26563). Length type refers to body length which is assumed to be in TL.
Data deficient (DD); Date assessed:

21 February 2010

Ref. (124695)
harmless
Source and more info: www.fishbase.org. For personal, classroom, and other internal use only. Not for publication.
Page created by Jen, 05.08.02, php script by kbanasihan 06/09/2010 , last modified by
sortiz
, 10/02/17